Peninsula Palms operated by qualified Australian Horticulturists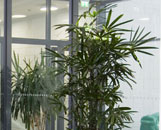 Peninsula Palms is an Australian owned and operated business. Peninsula Palms is owned and operated by Alan Murray-Jones who is a fully qualified horticulturist.
Peninsula Palms caters for all customers but specialises in dealing with high end corporate clients. Throughout the Sydney area many businesses have benefited from Peninsula Palms excellent service and plants.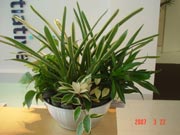 Peninsula Palms has a vast experience in the plant hire area and have worked with many clients to achieve a relaxing and fresh working environment by using hire plants. Why not talk with us today and see what we can do to enlighten and uplift your environment.
At Peninsula Palms we believe that plants can uplift the senses. Plants can enhance any environment and our qualified horticulturists can provide you with expert advice on how to improve your environment, so why would you talk to anyone else?